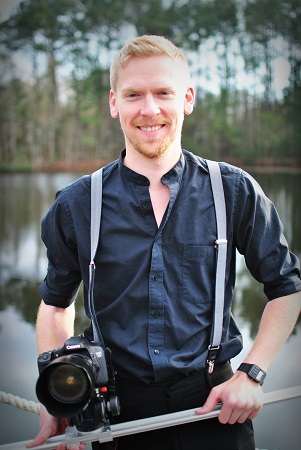 DIRECTOR.CINEMATOGRAPHER.EDITOR
Raised in a creative household, Scottie started exploring his artistic side at an early age. At North Carolina State University, he became more serious about his film career and after graduating, made the move to Los Angeles.
This path has led him to work with numerous companies including Nike, Toyota, American Idol, Levi's, Old Navy, GAP, Giro, Easton, Queen Mary, American Eagle, LEGO, Self, and Tiger Beat. He has worked on films that have appeared in Sundance, Cannes, Ghana Movie Awards, International Film Festival Manhattan, and USA Film Festival.
Scottie's passion is in storytelling, whether it be for a documentary, wedding video, music video, or corporate promo.
If you want help in telling your story please feel free to contact me at the e-mail or social media tabs below: